This image was the cover of our 2022 Spring Concert in honor of our 60th anniversary.  It's interactive!  Zoom in to see photos of choirboys through the years!
Mission Statement
The Minnesota Boychoir, through inspirational music and performance, develops exceptional character and musical ability in boys of many backgrounds.
Vision
We nurture boys to find their voice and become leaders of the next generation.
The Minnesota Boychoir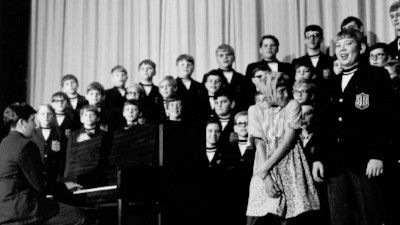 The Minnesota Boychoir is the oldest boys' choir in the Minneapolis/Saint Paul metropolitan area.  For six decades, the Boychoir's reputation for excellence has brought invitations from local and national music conventions as well as sporting events, local theater productions and touring Broadway companies.  The Boychoir has performed with the Minnesota Orchestra, the Minnesota Opera, the Saint Paul Chamber Orchestra, the Baltimore Symphony, the Prague Philharmonic and a long list of local, regional and national performing artists, ensembles and theater companies.  The choir's schedule includes national and international tours, having thrilled audiences in twenty states and on five continents.  The boys headlined the World Voices Australia International Choral Festival at Sydney's famed Opera House in 2007 and in celebration of the choir's 50th Anniversary, toured Italy in 2011, which featured a performance for Mass in Saint Peter's Basilica at the Vatican.  The choir sang at Monserrat Abbey and Sagrada Familia in Barcelona, Spain to celebrate its 55th Anniversary in June 2017 and completed a performance tour of Ireland in June 2022, singing their way through Cork, Cobh, Galway, Belfast and Dublin.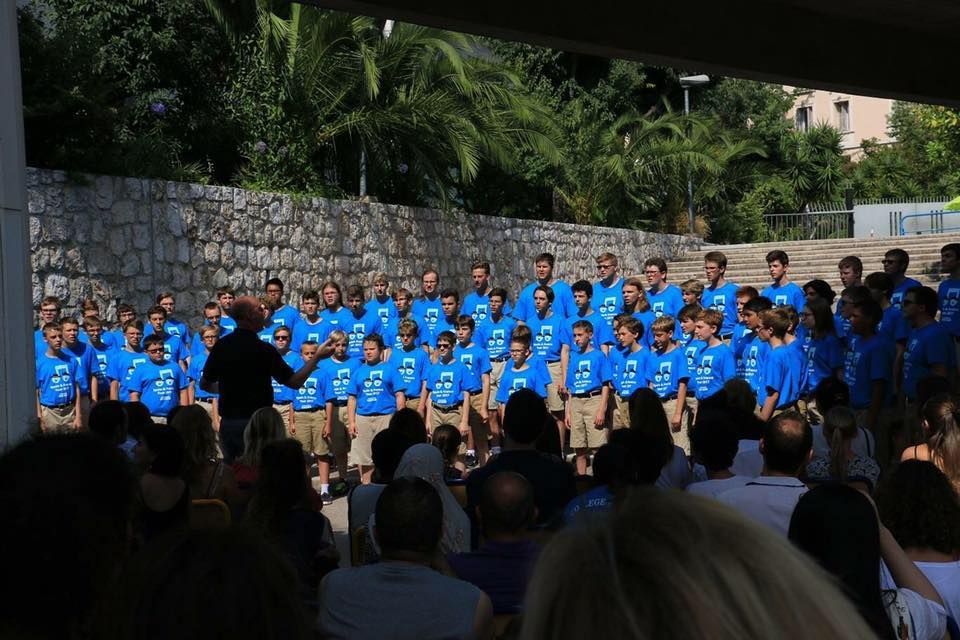 Today, as a model organization for the training, education and performance of young voices, the Minnesota Boychoir has four core ensembles and several outreach programs to its credit. The choir's vast repertoire includes challenging sacred, classical, secular, folk and contemporary choral music sung in more than 30 languages and dialects. The organization also boasts well over 150 singers ages 6-18, from more than forty communities throughout the Twin Cities metropolitan area. Each season, they spend hours in rehearsal, build community through music retreats and tours, and perform up to 30 concerts in churches, hospitals, schools, retirement homes and convert venues across the globe.
The Minnesota Boychoir trains young men to be outstanding musicians and strives to help them develop a sense of poise and self-confidence through education and performance. A choirboy is challenged to sing well, stand tall, stay on schedule, take pride in his appearance, respect those in charge and tap into the best part of who he is and what he can accomplish.
---
The Minnesota Boychoir is a federally recognized 501(c)(3) nonprofit organization.