For the past thirteen years, parents, grandparents, alumni and friends of the Minnesota Boychoir have gathered to sing, laugh and make music together in the Boychoir's Adult Choir.
You can be a part of another fun season! The suggested contribution to defray the costs of the adult choir and support the general fund is $50. The Adult Choir has raised over $10,000 to date!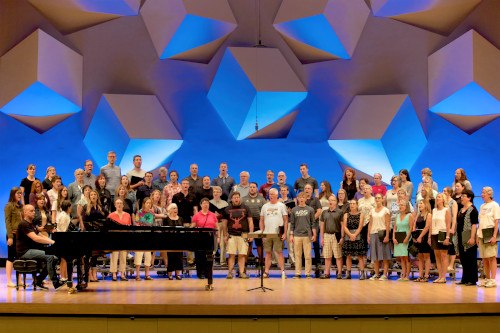 The 2019 Adult Choir Rehearsal schedule is as follows. All rehearsals run from 4:30 - 6 p.m. and are held at Concordia University (Room 121) in Saint Paul.
Sunday, January 27
Sunday, February 10
Sunday, February 24
Sunday, March 3
Sunday, March 24
Sunday, March 31
Sunday, April 7
Sunday, April 28
Sunday, June 2
The 2019 Adult Choir will perform at the final Boychoir Annual Spring Concert on Sunday, June 9 at 7pm.
If you would like to be added to the Adult Choir roster, please send your name, email address, phone number, voice part and suggested contribution of $50 to the Boychoir office. Any questions can be sent to Anna Keyes.