Know a boy who loves getting into treble?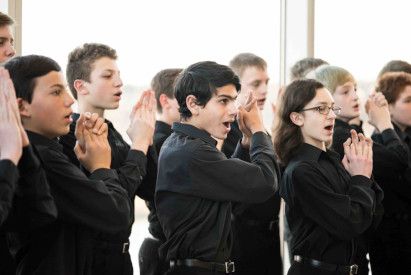 2020 - 2021 Mid-Season Auditions
Boychoir auditions are held on a rolling basis. Each audition lasts about 20 minutes and consists of an interview and a test of the singer's range, tonal memory and pitch matching. No preparation is necessary.
Due to Covid, all mid-season auditions will be held virtually via Zoom. Call the office for more information and to reserve a time 651-292-3219.
To schedule an audition or to receive more information, please complete this online questionnaire or call the Boychoir office (651-292-3219).
MN Boychoir Film from United Filmworks on Vimeo.
Watch this video to see what boys saying about being in the Minnesota Boychoir.