Know a boy who loves getting into treble?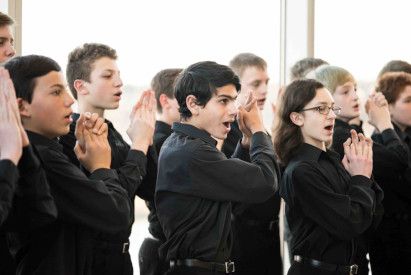 2020 - 2021 Season Auditions 
August 11, 12 & 13 and 18, 19 & 20
Boychoir auditions, which are about 20 minutes, consist of an interview and a test of the singer's range, tonal memory and pitch matching. No preparation is necessary.
All social-distancing precautions will be taken during auditions and the area will be sanitized after each boy.
Prospective families are also welcomed to sit in on upcoming open and bring-a-friend rehearsals as well as attend an upcoming performance.  Call the office for more information 651-292-3219.
To schedule an audition or to receive more information, please complete this online questionnaire or call the Boychoir office (651-292-3219).
MN Boychoir Film from United Filmworks on Vimeo.
Watch this video to see what boys saying about being in the Minnesota Boychoir.