Know a boy who loves getting into treble?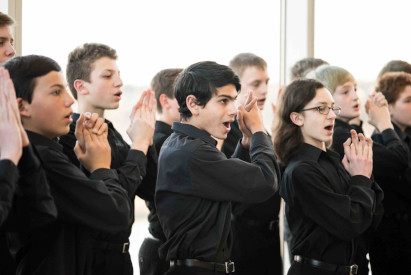 2018-2019 Mid-Season Auditions 
January 16 & 17, 2019
Boychoir auditions, which are about 20 minutes, consist of an interview and a test of the singer's range, tonal memory and pitch matching. No preparation is necessary.
Prospective families are also welcomed to sit in on upcoming open and bring-a-friend rehearsals as well as attend an upcoming performance.  Learn more in an audition letter from Artistic Director Mark Johnson.
To schedule an audition or to receive more information, please complete this online questionnaire or call the Boychoir office (651-292-3219).
MN Boychoir Film from United Filmworks on Vimeo.
Watch this video to see what boys saying about being in the Minnesota Boychoir.